Roll Call! - 2008 - Part 2
Posted: 10/17/2008 1:42:06 PM "delusional state brought about by solder fumes ..."

Ah, that's where all that "lost time" goes in the garage! LOL

Don
Posted: 10/17/2008 2:04:06 PM
... and whatever happened to good old lead/tin "eutectic" solder? Talk about a wave of nostalgia... I want some of the good old-fashioned stuff (not this namby-pamby unleaded stuff). All this talk of soldering makes me wonder if I should build one rather than but one :)

Using the discount code (5%) on the front page here, the InstrumentPro prices looks like $318 for the Etherwave kit, and $360 for ready built.

Either way, I'll probably pull the pin on Monday ... any last suggestions for saving money? Anywhere cheaper?
Posted: 10/17/2008 6:21:47 PM Tin/lead soldering is not dead yet. All this lead-free stuff started as someone's "good idea", but got applied too soon and too globally without much regard to the tidal wave of problems that came with it.

Most lead-free parts can be soldered with tin/lead solder to a plain old PC board. The big exception is ball grid array parts ... you won't find many hobbiests trying to work with those, though!

Don
Posted: 10/17/2008 7:30:37 PM
Posted: 11/19/2008 8:42:21 AM
Ok, it's time to admit that I've been reading this stuff for a while now in a lurking mode.

I first heard a theremin (made with vacuum tubes) played almost 60 years ago and it took until my 66th birthday for me to get an Etherwave kit and put it together, tune it with a lot of help from the good folks at Moog, and begin playing at it.

The case on mine is beautiful and I intend to make a piece of furniture to house both the speaker/amplifier and the Theremin itself.

I'm a retired Univ. Professor living in the American Southwest. Was in the high school and college band as a spectacularly mediocre trombone player, have made a lot of dulcimers and play them, have harmonicas, concertinas, ocarinas etc. but found it time to try the Theremin.

Anyhow, "Hi" to you all and thanks for letting me become part of the group.

pax Doc
Posted: 12/22/2008 10:53:46 AM
Greetings fellow thereminists!

I'd like to introduce myself..
My name is Greig Stewart and ive been playing theremin for about 3 months. I'm 24 and live in Scotland.
I'm primarily interested in music from video games and from movies, as you will see if you visit my youtube page. So far I have 3 videos on there but i have 10+ ideas for more over the next year.

http://www.youtube.com/watch?v=UPePQNtoofg
http://www.youtube.com/watch?v=P5AgEqouchI
http://www.youtube.com/watch?v=SrFTIiBNNlo

I'm also a computer scientist, so playing with the likes of pd and bidule comes as second nature to me. I used them in the last video in the above list. I love to experiment with effects and different input devices.

The theremin has quickly become my primary hobby (besides the occasional gaming session). It is so liberating to play compared to piano or guitar - both of which I mostly gave up playing within a few weeks due to frustration. My sister is a professional opera singer and I often compare the theremin to a singer both tonally and technically (vocal chords are analogue). I much prefer to play by ear than to be constricted by note-to-finger constraints.

My main source of inspiration is Randy George. My aim is to come close to matching his talent, not an easy task - but we all need goals!

Anyway, enough ramblings. I'm glad to be part of the group.

Greig


Posted: 12/22/2008 4:07:01 PM
And greetings to you too. Welcome to Theremin World, Greig.

[i]I'm also a computer scientist, so playing with the likes of pd and bidule comes as second nature to me. I used them in the last video in the above list.[/i]

I liked that video. Some meaty bass at the start, and the piano is nicely done.

That Randy George fellow has a lot to answer for! ;-)

Hmm. pd and bidule. I looked at pd and it's a bit hard-core for me. (I used to program in Forth so I can do hard-core but it was a long time ago and that part of my brain has atrophied somewhat.) I have demoed Max/MSP and it suited me very well, but it's a lot of money. :-( Bidule is new to me, and is more affordable. Any thoughts on how it compares to Max?
Posted: 12/23/2008 10:21:16 AM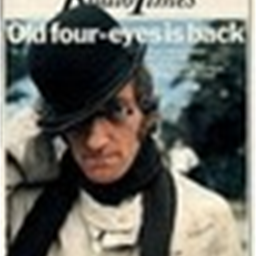 Guess I should put a bit of an introduction here too...

My name is Abigail; I am a high school student living in the Midwestern US. I've been playing the theremin since....last Friday. I've been practicing a lot, though, and have definitely made some improvement;) I first discovered the theremin while listening to a soundscape on television. I read that it had a theremin in it, and because i wasn't familiar with the term i went and did a few hours' worth of research on it. That was about a year and a half ago, and I've admired the instrument ever since. I hadn't definitively decided to learn to play one, but the opportunity arose and I took it. I am the proud owner of one white Etherwave Standard.

I also play the alto saxophone, guitar, piano, oboe, and to a very limited extent the ocarina.

I've really enjoyed TW for a long time and hope to get to know you all further!

-IG
Posted: 12/24/2008 11:57:23 PM
Posted: 12/26/2008 2:25:16 PM
Ahoy!

I understand this is the place where the newcomers come and say "Hi, I'm Akareyon, I'm from Germany, I'm 27, I usually produce minimal symphonic electro trip hop experimental metal stuff without any musical knowledge whatsoever and now I have a theremin too", right?

So, this is my story. I was browsing YouTube on some strange tracks (following the "related videos" navigation), first it was circuit bending somehow, then weird instruments and there was that show of a japanese rock band and a guy who went wild on the Gakken Mini and in the comments someone said it is called a "Theremin".

I'm curious, so 1 google and 2 wikipedia and a lot of theremin world later I decided I want to have a theremin. I'm not the type of guy who needs to own stuff, and I'm rather broke lately anyway, but I thought I would spend some Euros on that and become a theremin virtuoso. But then - what! These things are expensive, if not even sold out completely!

I found one on eBay, there seems to be a small manufacturer over here in Germany called "Golem Instruments". I bought the Jupiter 3 model (Serial No. 3! :-) for a nice price and have had it since Dec. 23rd.

First day: assemled it, tried it for a few minutes and put it away in frustration.

Second day: spent a few hours making my neighbours think I'm torturing helpless kittens. Noone dared to come and see.

Yesterday: put it in my rucksack to visit a friend. Other setup: Nintendo Gameboy with LSDJ, Yamaha Sampler, Minikorg, Boss 8-Track Recorder. Results: "Chaosmos" (myspace.com/elektrofreu).

Today: spent another few hours making my neighbours think I'm teaching helpless kittens to sing Metallica's Unforgiven. Fallen in love with my theremin.

I just want to say thanks for all the wonderful help and advise given here. I'll have a lot to study and practice, and I'm looking forward to making some progress :-)

So long and happy holidays!