Negative Capacitance - Update
I have more insight into what was going on with my previous post on this issue: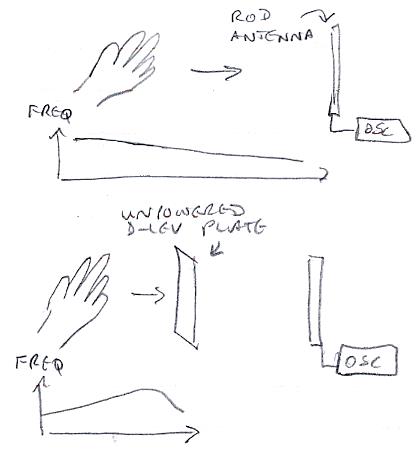 The oscillator uses a 4mH coil, and the unpowered D-Lev plate also uses a 4mH inductor!  As I move my hand nearer to the plate I'm tuning the D-Lev plate to the same frequency as the oscillator, hence the hump.  Mystery solved!  Well, at least it seems less weird.  I wonder if shielding could be accomplished this way?