Soldered LT1711 current sensing oscillators, and got first test results.
In general, oscillator is working.
Bad news - when antenna is touched, it switches to high frequency self-oscillation (5-10MHz).
Looking for the way to fix it.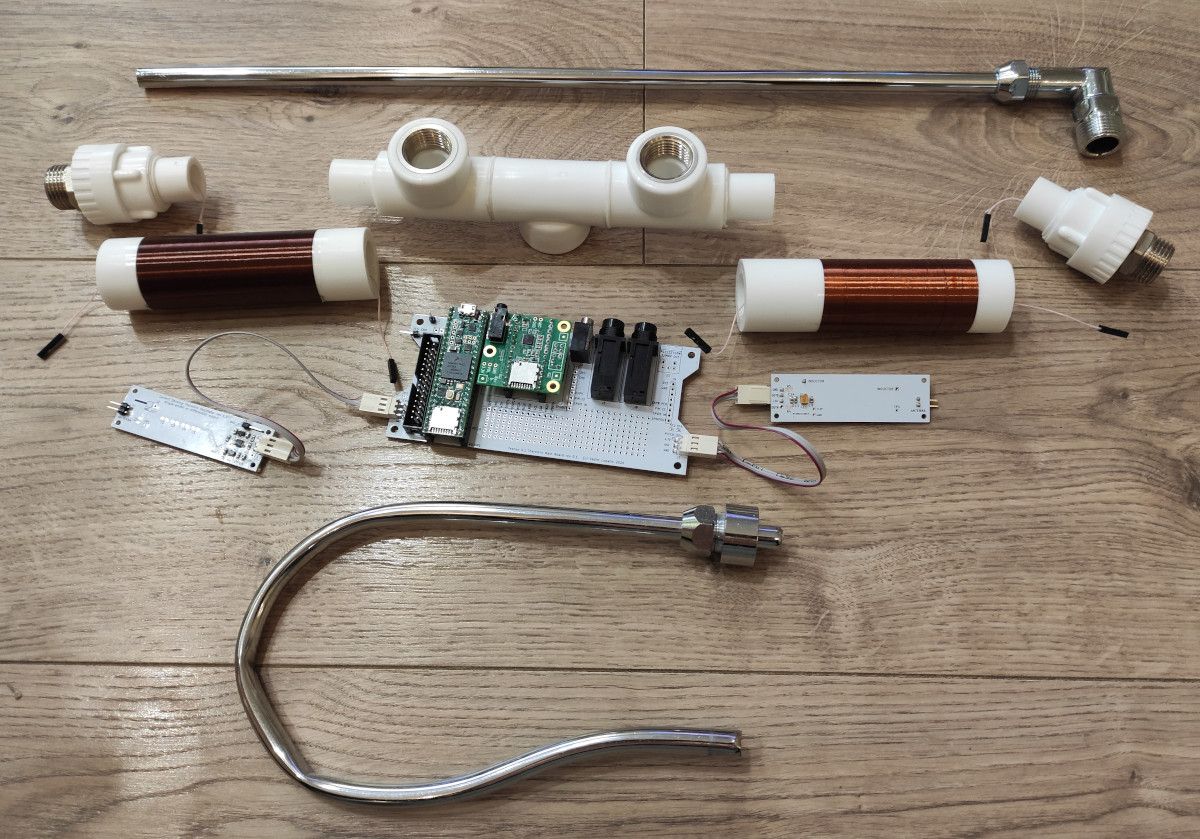 So far, trying to design symmetrical BJT current sensing oscillator.
It's cheaper than fast differential amplifier ICs and comparators.
Symmetry is beautiful, so such device should have better performance

Took two differential cascades - NPN for sensing near Vcc, and PNP for sensing near GND.
Then both signals are mixed to form output.
Is there some better solution to give 0..3.3V output?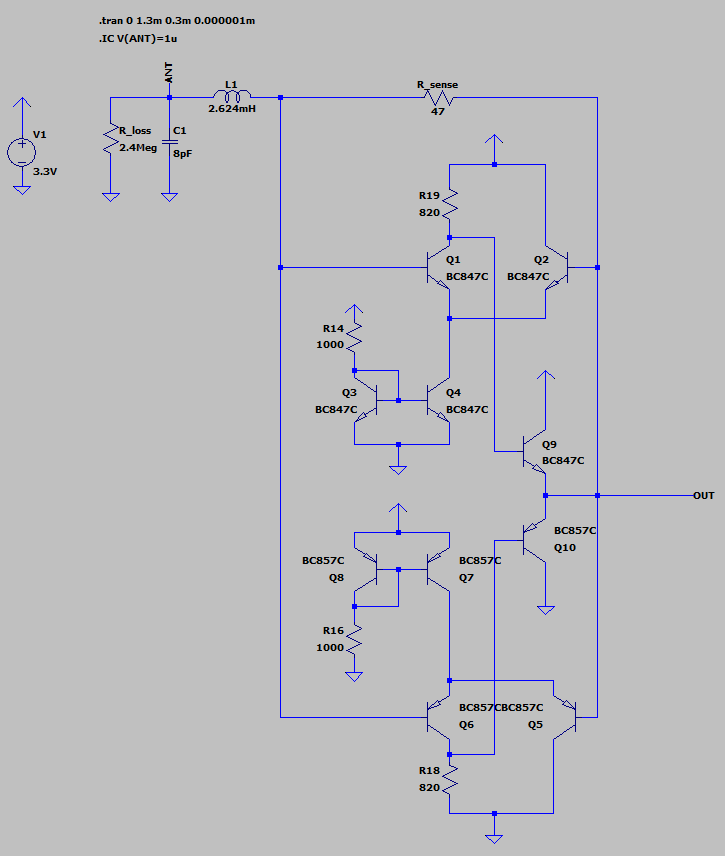 Sensing gives smooth symmetrical drive signal, but with reduced swing: 0.7..2.6V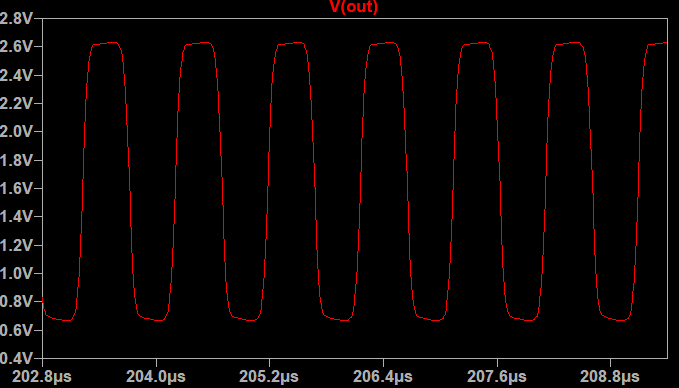 Antenna swing is 120-140Vpp.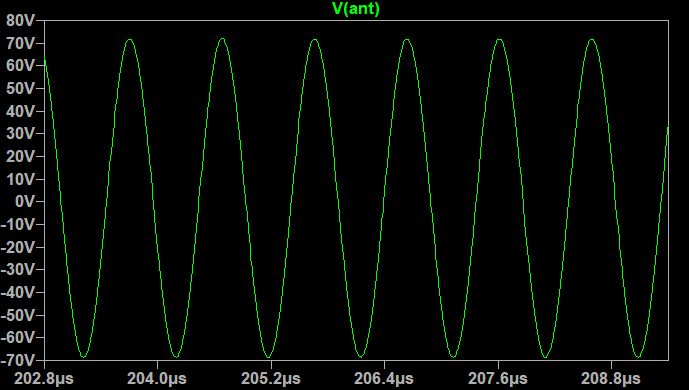 Model file: link to GitHub