Glad to present "Paradox MX" , a second generation of "Paradox" theremin
(and maybe a second generation of "Skywave H1", in some kind

).
Features:
- CY8C27443-24 and TDA7056A ICs,
- 5V power input,
- 3W speaker output,
- visual and audio pitch preview,
- dual purpose pitch display (for easy diagnostic/adjustment),
- miniature air core coils (minimum of ferrite is used for tuning),
- EQ coil free topology,
- 12 voices and 4 selectable pitch ranges,
- super decoupled oscillators (beat freq is down to 1 Hz and lower).
This is not an "ideal theremin", but
just an attempt to implement what Fred considered impossible to do (hi quality analog processing inside PSoC).
Unfortunatelly some kind of noise is still audible, especially at bass notes.
Schematics: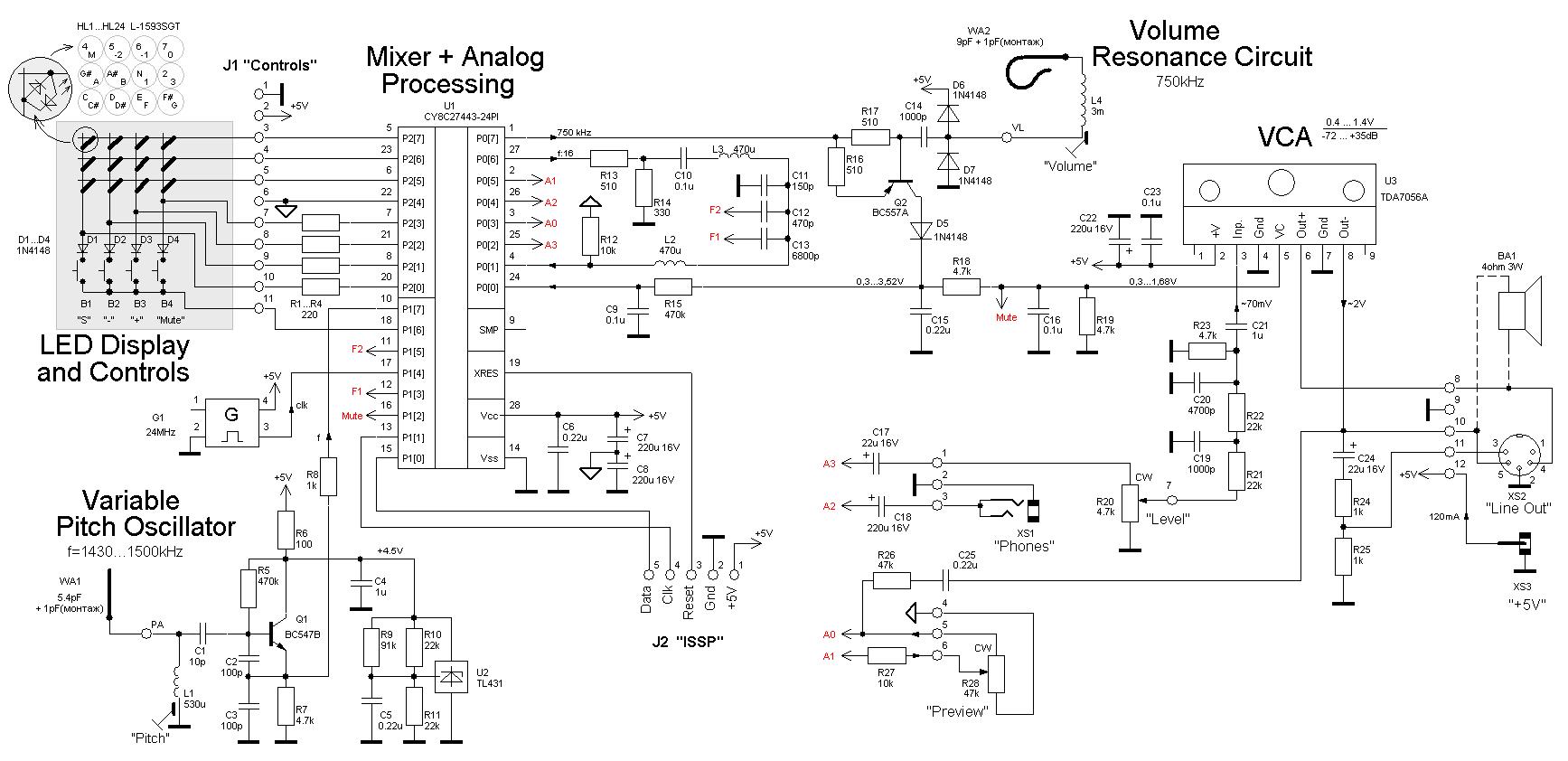 Internal configuration of PSoC for heterodyning and audio processing:

Full description and audio samples can be find here  (Russian)
and here  (Google translating).