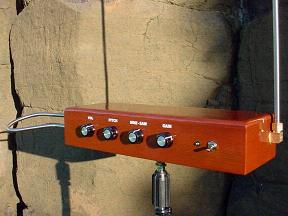 Reader Edweird just posted to inform us he's heard from Kees himself that production on the Enkelaar theremins will resume soon:

I just got an e-mail this past weekend from Kees. He's planning on finishing up his current orders and put the order page back up by the end of this week. I'm buying my first theremin from him. It looks and sounds (if the mp3's are to be trusted) beautiful. I can't wait to get mine so I can start playing it.

You can follow the story in this thread.