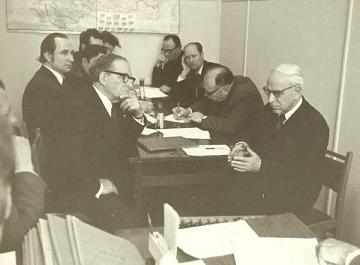 This photo, taken around the second half of 1975, was sent to ThereminWorld by Karl Grundstein of Riga, Latvia. Mr. Grundstein was a member of a council of musical instrument builders of which Lev Termen was also an honorary delegate.

ThereminWorld would like to thank Mr. Grundstein deeply for this rare glimpse of Lev Termen's work life.

Read on to learn more...