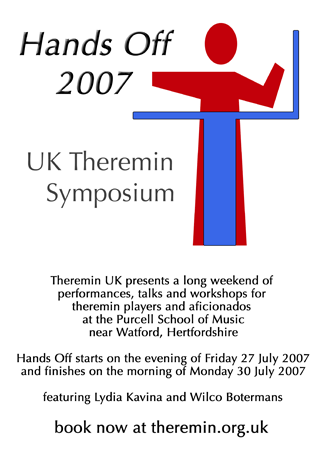 It was pretty touch and go there for awhile.
But they found the venue,
they set the dates,
they got the artists,
and they got attendees!

Hat's off to Theremin World supporter Gordon C and The Mrs. for pressing on by shear force of will to make this happen.
Congratulations!
Can't wait to hear all about it and see some snap shots.
Several TW members are lucky enough to attend, we look forward to the infusion of inspiration when they get back.