Media Art Friesland
September 2007 in Leeuwarden, Netherlands

""
The Media Art Friesland Festival 2007 is the 11th edition of the festival. The festival is an international platform for audiovisual arts, as video, film, new media, sound, installations and Internet in the province of Friesland and Groningen. The main locations are Leeuwarden, Drachten, Beetsterzwaag and Groningen.
""
Media Art Friesland will feature "Ultimedia Concept - 30 Years of Music and Video" by composer and thereminist Eric Ross and multimedia artist Mary Ross.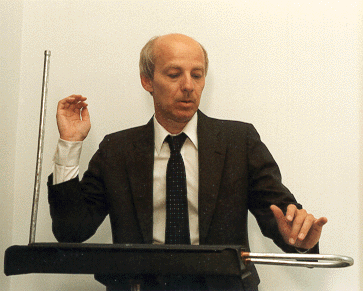 The Festival also has a video submission page in English at
Friesland Call for Video Entries