Armen Ra will be playing 2 sets at the legendary
Magic Castle in Hollywood November, 7 2007.

Famed private club for magicians and those who support the art of magic. The Magic Castle is situated on a hill just one block from the legendary Chinese Theater, this restored old 1909 mansion has become a Mecca for magicians and celebrities through out the world.

Being a private club for magicians, it's an honor that The Castle has agreed to allow the general public to attend this recital.

All you have to do is mention Armen's name at the door.



November, 7 2007
Magic Castle
8:30 and 10:00 pm
7001 Franklin Avenue
Hollywood, California
Tickets: $20
Dress code.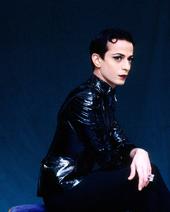 Armen will also be playing a rare New York concert
October, 23 2007 at The Gershwin Hotel.

Neke Carson and Michael Weiner present Thereminist Armen Ra playing a haunting and beautiful pre Halloween concert.

October, 23 2007
The Gershwin Hotel
8:00 pm Sharp
7 East 27 St. (5th & Madison)
New York City
Tickets: $10