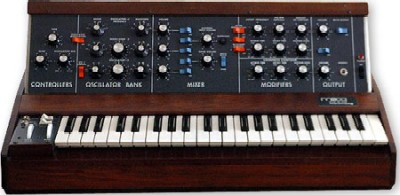 Peter Kirn has written an interesting article about two of the latest Virtual Moog collections.
""
Arturia's Virtual Experience vs. IK's Moogs: Fight!
The approach of each product is different. IK uses their sample engine, Arturia uses their "TAE" engine from their other virtual vintage products. IK has some additional multi-effects and sound-warping power; Arturia has arguably more hands-on control. IK is entirely focused on Moog and even endorsed by Moog Music; Arturia has a cross-section of classics.
""