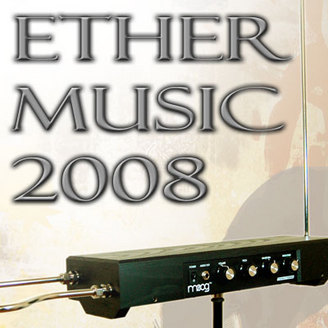 Great news ThereminWorld readers!
Moog Music just announced Ether Music 2008. We'll be keeping our eyes peeled for more details.
Here's the announcement:
""
As a celebration of the vibrant Theremin community, Moog Music will again sponsor an International Theremin Festival – "Ether Music 2008". This event will feature workshops and concerts, factory tours and much, much more.

An exciting component of the weekend will be an original composition contest, with the winner performing their composition for theremin at one of the nightly concerts.

The festival will feature special appearances by Lydia Kavina, Pamelia Kurstin, Shueh-li Ong and many more top artists.

April 24-27th 2008 are the scheduled dates for this extraordinary festival.

Be sure to mark them on your calendar!

More details will be coming soon...

All of this takes place in beautiful Asheville, NC, home of Moog Music and a top US tour destination with a lively art and music scene. When you come, be sure to schedule in extra time to visit the world-famous Biltmore House and the beautiful Blue Ridge Mountains.
""