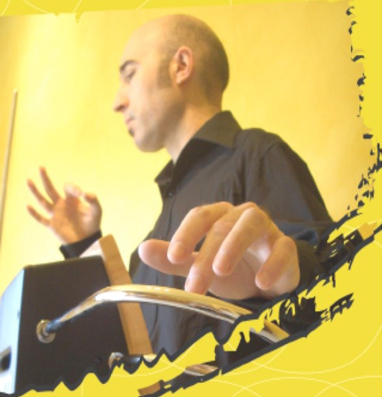 Victor Estrada's theremin method has been translated by Alan Barbour into an English Language edition titled Progressive Exercises for Theremin Volume 1.
It can be down loaded in a zip file from Victor's site _here_.

Victor's book is remarkably accessible and practical, mentioning many little things helpful to the beginner from tuning the theremin to common confusions with cables and connections before moving on to well planned technique building exercises.

The original Spanish got very positive and grateful remarks in the ThereminWorld and ThereminHispano forums and news posts, now Alan's incredible efforts have now made it available to the rest of our community and we have even more reason to be grateful. The fact that Victor and Alan have been willing to share this valuable aid freely with the Theremin Community is a tremendous gift and boost to theremin playing and world thereminization in our part of the globe.

The exercises are also available as MIDI files and can be downloaded from this _link_

Many heartfelt thanks to Victor and Alan for this invaluable resource for thereminists of all levels!