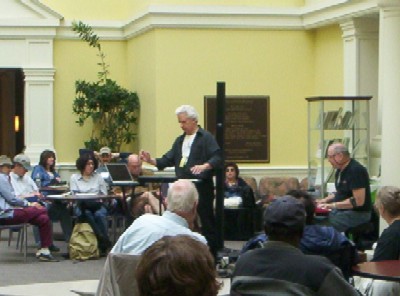 photo MattMik

World Thermeinization got another boost this weekend with an injection of some good aether tunes into a gathering of serious computer buffs in New Jersey.

In his post at PC World, MattMik detailed to the inclusion of a theremin concert at the 33rd annual Trenton Computer Festival.
Kip Rosser performed on his Moog EtherWave Standard with Howard Moscovitz on synthesizers.

Get'em hooked on this thing wherever you can!