The Call for World Peace Joins Theremin and Country Great Willie Nelson.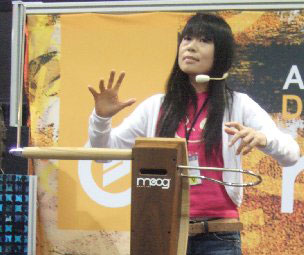 Among musical instruments certainly the theremin is one well suited for sounding the Voice of Peace.

In an encouraging global theremin connection, on his Peace Research Institute, Willie Nelson has documented Eri's theremin performance of his song "A Peaceful Solution".

This is one of hopefully many intersections of the World Thereminization and World Peace movements.

Willie Nelson's work for peace is something to be thankful for and inspired by. Eri's performances of his song help express the global challenges we all face with the powerful voice of the aether.

Quite a few TW members have included music inspired by messages for peace and an end to wars on this planet in their work.

Our thanks go out to everyone for these efforts, please feel free to share yours!