Remembering Bob Moog On His Birthday:
The majority of music consumers and musicians know of the Moog Synthesizer, but very few realize its inventors roots in theremin building and it's influence on his life and career. A native New Yorker, Bob Moog was born May 23rd, 1934 and was schooled in the city

Bob Moog has had a vital role in preserving the theremin. Without his instruments, articles, lectures, and kits, it's likely none, or very few of us would be playing or building them now. His expertise even brought back to life one of Lev's custom theremins for Clara Rockmore when she thought she might never hear it or play it again. Bob also drove projects to get Clara's playing on recordings, and her thoughts in interviews, and these provide a lasting record of both the instrument and the artist. The training videos he produced have helped many to get started playing the theremin.

Bob's first theremin was a project he did with his father and building them for sale later helped support his college education. Later in NY, meeting Herb Deutsch was a key event, and soon after they started working together, the Moog Synthesizer was born and ushered in a new era of musical instruments.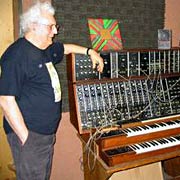 It's remarkable that through the years and all the corporate challenges (including losing the use of his name and forming another company for several years and working for Kurzweil Music), Bob Moog kept building theremins and listening to thereminists to help improve them. His company, Moog Music, continued that collaborative effort this year at EtherFest by hosting a panel discussion to get suggestions on a new theremin model.

The Moog EtherWave Standard has been in production longer than any other theremin and is the main stay of players around the world. The various professional models from Moog over the years have become cherished instruments for many serious thereminists.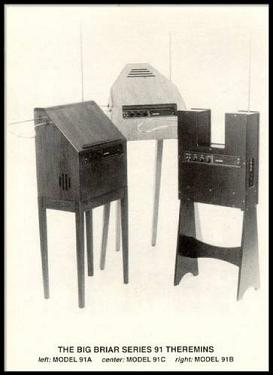 Bob died in 2005 and left a rich legacy of invention for music, and strong re-formed company to carry on his work and creativity.


2007 Holiday Card with Moog Crew and Bob

Happy Birthday Bob Moog, hope you are having a blast out there in the aether this Friday!



More info at Moog Music and Wikipedia

Special thanks to the folks at Moog Music for their help.