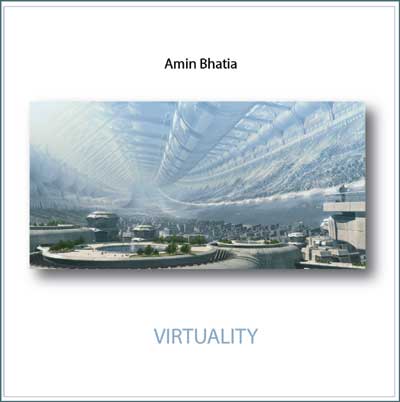 In honor of Bob Moog's birthday, Amin Bhatia released a new CD titled "Virtuality".
The all electronic epic album is dedicated to Bob Moog, and a portion of each sale will be donated to the Bob Moog Foundation.

The major piece on the album is "Bolero Electronica" an electro-arrangement of the Ravel classic, which traces the evolution of electronic music using historic instruments (many built by Bob) featuring performers from across the world in a virtual long distance orchestra.

Bhatia's "Bolero" beings with instruments as early as the Ondes Martenot (Thomas Bloch, ondiste) and Theremin (TW member Kevin Kissinger, thereminist), and the piece progresses through generations of synthesizers from Moog, Roland, Yamaha and others chronologically.

A sample of the Bolero is available at along with a graphic time line of the instruments used.
It can be purchased with a special donation to the Bob Moog Foundation.
Congratulations to Amin Bhatia on his release, and many thanks for his support of Bob's legacy.