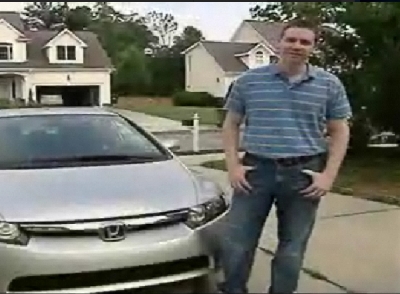 photo ABC News

ThereminWorld owner Jason Barile is not only a theremin player, but also very active in environmental issues and a skilled HyperMiler.

"A hypermiler is somebody who is dedicated to getting the maximum mileage they can from their car," Jason told ABC news in Raleigh N.C.

Besides supporting ThereminWorld and writing extensively on the Theremin, Jason has been putting his tips and passion for personal action to help the environment out on the web.
His on line commentary about his HyperMiling practice caught the interest of Tim Nelson at Channel 11 News in N.C. and Jason is featured in the news story "Hypermiling in the Triangle" they aired on television July 10th.

Good Going Jason!
Thanks for helping our planet as well as our Theremin Community.