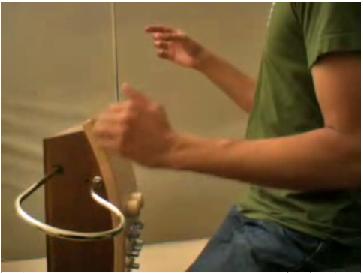 Randy George (a.k.a. 0006) has done it again! Just 2 days ago, he posted a video of himself playing Super Mario Bros. on his Etherwave Pro theremin. The blog-o-sphere is already abuzz with chatter about his latest video which is doing wonders for World Thereminization.
You might remember Randy from his previous high-profile videos (Don't Worry, Be Happy, Legend of Zelda, Crazy). Maybe you were lucky enough to catch him at Ethermusic 2008. Either way, he's doing a great job of tapping into pop culture in a way that gets the theremin in front of countless new potential devotees!
I think SMB sounds best on a theremin, of course, but to be fair to all the other instruments, here's a roundup of the song performed in other non-traditional ways:
Ok, we know you watched them all... which is your favorite?