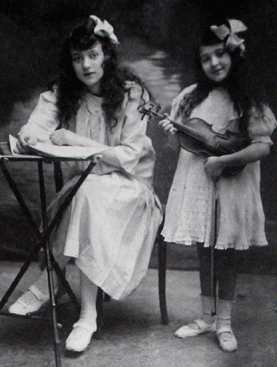 The family and friends of Clara Rockmore and her sister Nadia Reisenberg have been very busy for the past few years. Since the initial formation of the Nadia Reisenberg/Clara Rockmore Foundation, we have been able to enjoy re-releases of classic, and some previously unavailable recordings by these remarkable sister virtuosos.

The foundation has just launched a new web site to serve as a public archive for these important musicians. http://www.Nadia-Clara.org There is also information on how to contribute to the foundation and help keep this work going.

"" Founded in 2004, the Nadia Reisenberg/Clara Rockmore Foundation was created to honor the achievements and enhance the legacies of these two extraordinary sisters, the eminent pianist and teacher Nadia Reisenberg, and Clara Rockmore, unquestionably the world's greatest virtuoso of the theremin. ""

Many thanks to the family and board of this organization, this information is very important to all of us in the Theremin Community.