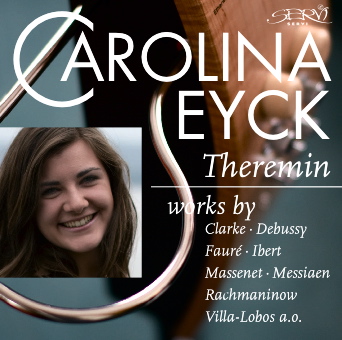 This has been a banner year for Theremin CD releases, and we've got one more!

The new CD with classical pieces for the theremin with Carolina Eyck
and Giulietta Koch - piano
Rebekka Markowski - violoncello
Wiebke Lichtwark - harp
Magdalena Meitzner - vibraphon/percussion
Ordering instructions are on Carolina's website.

And thanks to Thierry for the early news in the TW Forums!