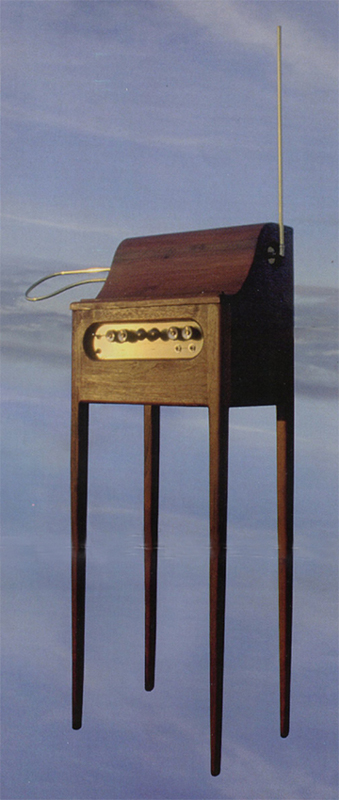 For serious thereminists the lack of a professional theremin on the market has been a bit disconcerting. But good news everyone! After years out of production, The Classic Theremin by Wavefront Technologies is finally back and they have improved production processes for smoother delivery. This remarkable instrument combines solid state technology with a traditional Theremin look.

The current version of the Classic features improvements like chrome antennas with gold-plated contacts, an external power supply for better stability, and a large wound wire coil for improved pitch arc and range. The theremin can be readily configured in either right or left handed layouts.

This is a true heterodyne instrument and is praised by many of its owners as the finest they've played. Inspired by the RCA Victor Theremin, the case is hand crafted in solid walnut and it's as visually impressive as it is musically expressive. The stylish curved lid adds character to the instrument, and opens easily to reveal the precisely built inner workings and fine tuning coils.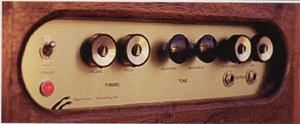 Built with the performer in mind, the sturdy, grain-matched, legs are removable and the detachable antennas snap securely inside the body for easier transport. The tuning and adjustment knobs are easy to see, logically placed, and all output levels are adjustable from the front panel for setting volumes during performance.



Wavefront owner Gene Segal has been building theremins for over 15 years and is devoted to continuing Leon Theremin's work and keeping his unique instrument alive with the highest craftsmanship and musicality.

ASP: Think Globally, Buy Theremins!