Oh, you better watch out! You better not cry. The Spellbound Holiday Special is coming tonight!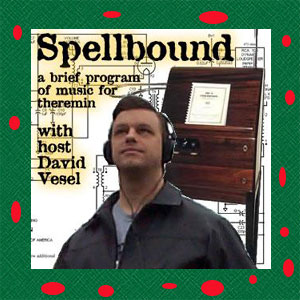 Between now and the Spellbound Holiday Special on December 20, send an e-mail to Spellbound for a chance to win a free CD. Send an e-mail to spellboundchristmasgift @ purplenote.com containing your name, address, and e-mail address, for your chance to win.

Best of luck!
Happy Holidays!!
Joyous Thereminizing!!!
and
KEEP ON PLAYING!!!!