I had a little fun tonight and created several new shirts and designs in our CafePress.com store.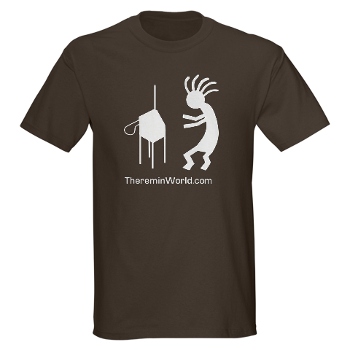 Several other designs and colors are available. Remember, a tiny portion of each shirt comes back to ThereminWorld.com to help support our operating costs and promote World Thereminization!
Visit CafePress.com to see our full line of logo products and theremin shirts.