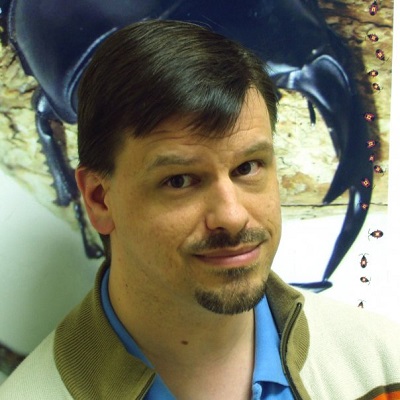 I have just received confirmation that David Vesel, host of Spellbound, a brief program of music for theremin, has passed away.
David was a true hero of the theremin community, helping so many people discover theremin music and so many others get their music heard.
At the time of writing this, we have no additional information on the situation, but we will update this post as soon as possible with information on how we can support his family through this ordeal. Our hearts go out to them.
Update 4/19 - We still don't know exactly what happened to David, but we've learned there will be a visitation for him on Saturday, April 21, 2012 at Vinyard's Funeral home in Festus, MO from 4-8 pm CDT.
Update 5/4 - For all of you wondering how you can help David's family, this information was recently posted to his Facebook page:
Since the passing of my brother, David Vesel (Vessell) last Wed., April 18th, family, friends, co-workers, and students of ITT have been asking what they can do to help. Well, we have set up The David Vessell Memorial Fund to help Ann and the kids with expenses. Please pass this info on to anyone you can think of who would want to help the family in this way. Mail checks to: Eagle Bank and Trust Company of Missouri, c/o The David Vessell Memorial Fund, 3944 Vogel Road, Arnold, MO 63010. Thank you to EVERYONE for their support!