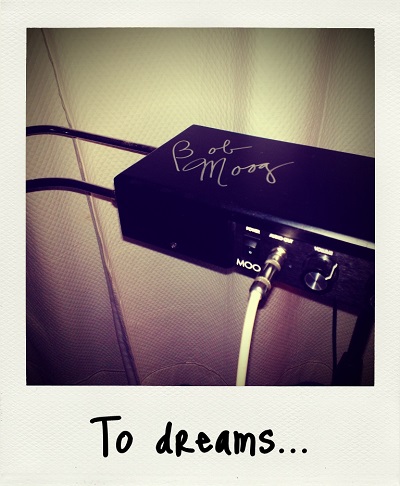 Today we remember and honor Dr. Robert "Bob" Moog, whose lifetime work inspired so many of our dreams.
Bob passed away on this day in 2005, and he will live on in our hearts, our minds, and our music forever.
We encourage everyone who was ever inspired by one of Bob's own dreams to help keep his legacy alive by making a donation to The Bob Moog Foundation. The foundation's mission is to ignite the innovator in us all through exposure to interactive educational experiences that draw from Dr. Bob Moog's legacy of groundbreaking work at the intersection of music, science, and imagination.
One of the foundation's project, Dr. Bob's Sound School, brings theremins and synthesizers to schools to help young children experience the science of sound for themselves. Costing just $10 per student, has already reached hundreds of young minds and has received 100% positive feedback from participants and educators. Your donation can help this program expand to bring the same experience to many thousands more children across the globe.
To Bob, the dream maker!