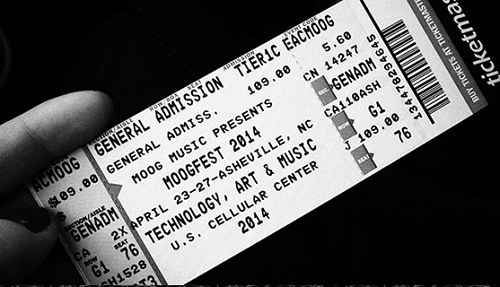 This week, Moog Music, Inc. announced a surprise batch of 250 tickets to Moogfest 2014 for just $99, and they sold out quickly! If you missed out, don't worry. General Tier 1 ticket sales don't start until November 14th, and Moog also promises more surprises announcements of batches of tickets coming over the next few weeks.
Moogfest 2014 will be held April 24-27, 2014 in Asheville, North Carolina.
To learn more about the festival and opportunities to buy tickets, visit Moogfest.com.