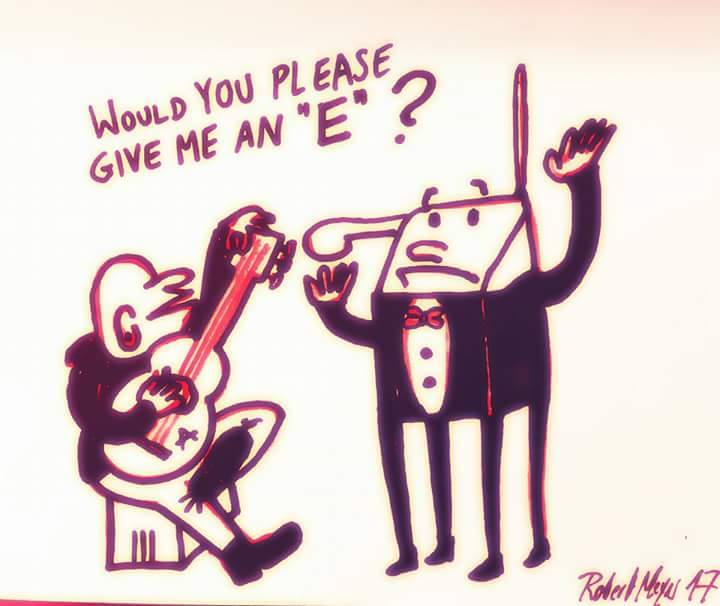 Artist and musician Robert Meyer recently posted these theremin comics to Facebook and announced plans to produce a book with more in the coming months.
Meyer, 34 years old, lives on the Isle of Usedom in Germany. He has been drawing comics since he was a child and has produces cartoons for newspapers. With his industrial band Schramm, he's played concerts all around Europe comprising of theremin melodies with "hard beats and screaming guitars".
Meyer's cartoons feature the character Leo the Theremin, a vintage theremin with a human look. A recent drawing tips a hat to thereminist Rob Schwimmer. He'll be posting a new cartoon daily on his Facebook page.