Imagine learning to play theremin from a true master in a beautiful setting such as the Mediterranean. Barbara Buchholz is about to make this dream a reality for some lucky workshop participants!
Buchholz has scheduled a series of classes for beginners and advanced thereminists in Sardina and Mallorca this summer, with more to come. I don't think she could have picked a more beautiful setting for these workshops!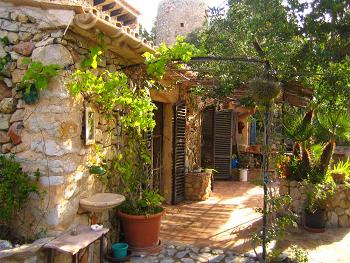 You can find more information on the current course schedule at her new website, www.theremin-workshop.com. If you attend, please send us pictures!
For a sample of Barbara Buchholz's music, we highly recommend her most recent album, Moonstruck, available as a downloadable MP3 album
at Amazon.com.