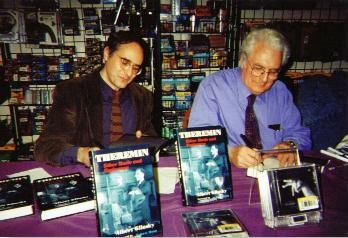 Dr. Albert Glinsky has been chosen by the Bob Moog Foundation to write an authorized biography of synthesizer pioneer (and theremin builder) Bob Moog. Glinsky, a composer and professor at Mercyhurst College in Pennsylvania, wrote the eye-opening biography of Leon Theremin, Theremin: Ether Music and Espionage.
The announcement came on May 23rd, which would have been Bob Moog's 78th birthday. Indeed this feels like a present from the Moog Foundation to all of us, as Glinsky's in-depth journalism is bound to take our understanding of Moog and his legacy to new levels. We're very excited about the news and look forward to the book!
Visit Albert Glinsky's website to learn more about him.