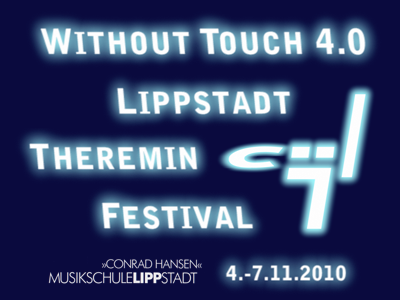 Without Touch, an intensive weekend focused on theremin playing, building, and some special attention on maintenance is happening Nov. 4 - 7 at the Conrad-Hansen-Music school in Lippstadt. Performers and teachers include Lydia Kavina, Barbara Buchholz, Carolina Eyck, and Wilco Botermans.

The weekend will culminate with a concert "Without Touch" in Jacobikirche in the city of Lippstadt. More info and registration is available at theremin.musikschule-lippstadt
Happy Thereminizing Everybody! Can't wait to see the photos from this year.