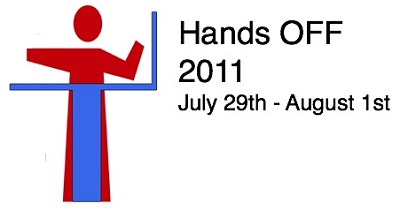 Registration for this year's Hands Off 2011 festival is now open! The event will take place from Jul 29th - August 1st in Scarborough, UK.
On hand this year to dazzle you with their theremin expertise will be Wilco Botermans, Thorwald Jorgensen, Carolina Eyck, Barbara Buchholz, and Lydia Kavina.
As a special incentive, early registration gets you entered in a drawing for a free Moogerfooger pedal of your choice!
You can register online here. You can also stay informed or ask questions on the event's Facebook page.