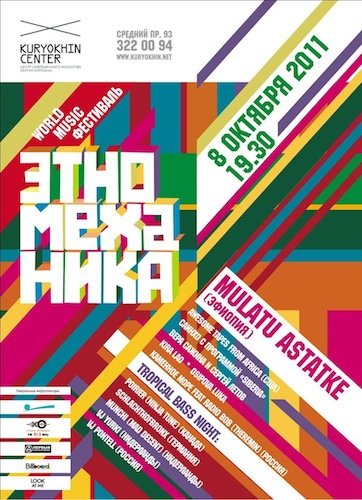 Saint Petersburg's annual new electronic music festival will be featuring theremin for the first time this October. Ethnomechanica is an annual international festival of electronic music and visual arts.

The festival takes place in Sergey Kuryokhin Modern Art Center in Saint Petersburg. One of the aims of the festival is to introduce to the Russian public new artists, not presented in Russia before, and discover local talents.

Oct, 8th, "Stony Sea" a live performance event melding ethnic instruments, throat singing and modern electronics, will be featuring Vladimir Kitlyar on theremin.