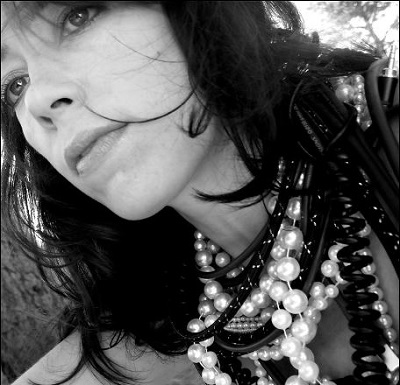 How cool is this? Angela Sheik has won the 2nd Annual BOSS US Looping Competition using, among other instruments (and great vocals), a theremin!
The competition started with over a hundred video entries posted on YouTube and ended with 6 finalists performing in front of a panel of judges and a live studio audience at the Musician's Institute in Hollywood, CA.
You can see Ms. Sheik's excellent performance in the video below at about the 38 minute mark. Before using an Etherwave Plus to control a low pass filter, she manages to work in several loop layers and real-time mixing of vocals, flute, cymbal, and even a little beat boxing.
I'm not going to get all worked up over the fact that she didn't use the theremin as an instrument per se, because I think it played a key part in her overall performance and fit quite nicely. Let's hope this victory inspires her to continue experimenting with the theremin before she goes on to the World Finals at Musikmesse in March 2012!
Congratulations to Angela Sheik! Be sure to check out Angel's website and her new EP, "Songs From The Red Box" (the Red Box, of course, being her Boos Loop Station!)