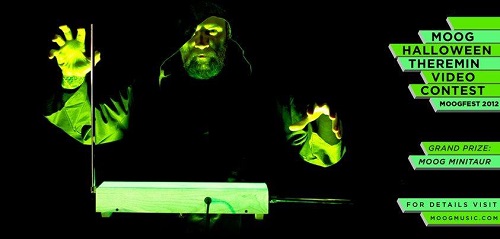 It's that time of year again, and Moog Music has just announced their 2012 Halloween Theremin Video Contest! This year's grand prize is a Moog Minitaur synthesizer (since you already have a theremin).
Entering is simple. Just make a video of yourself playing the theremin in a way that embodies the "spirit of Halloween". Use your own creativity to figure out what that means to you. Then upload your video to YouTube with the proper title and send Moog an e-mail to let them know about your entry. For full details, please see the contest page on Moog's website.
So warm up your Moogerfoogers, your delays, and your black lights, get your costumes back from the dry cleaner, and clean the lens on your video camera. This year's contest is yours to win!
I'm looking forward to seeing all the entries!