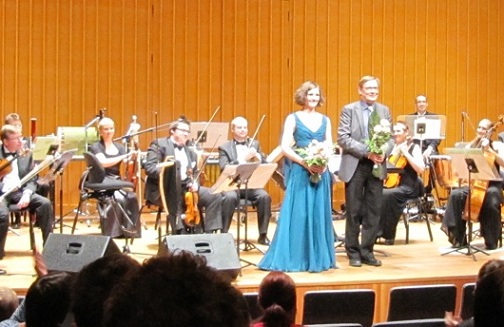 On October 10th, 2012, Carolina Eyck played the world premiere of the new Theremin Concerto "Eight Seasons" by the Finnish composer Kalevi Aho.
She performed
with the
Lapland Chamber Orchestra, conducted by John Storgårds in Rovaniemi, Finland. For a limited time, you can listen to
a recording of her performance online at YLE Radio 1. The recording will be available until November 17th.