This past May, Charles Richard Lester performed the theremin part for a new audio recording of the score from "The Red House", a 1947 film starring Edward G. Robinson and Judith Anderson. Miklós Rózsa's original score was brilliantly reconstructed by Kevin Kaska.
The orchestral and choral parts were recorded in Scotland with the 90-piece Royal Scottish National Orchestra and the Winchester Cathedral Chamber Choir. The theremin parts were recorded here in Hollywood at Ocean Way Recording Studio and mixed into the orchestral recording.
The album, on the Intrada label, is available at Intrada.com, ScreenArchives.com, and Amazon.com
.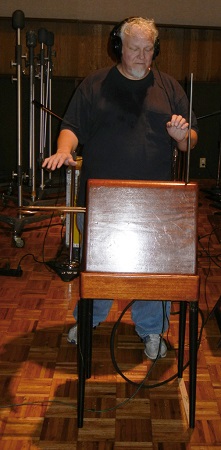 Congratulations to CRL!