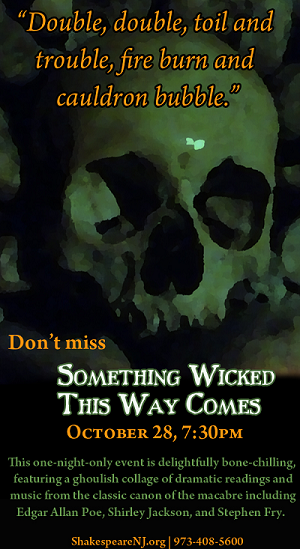 I'm thrilled to announce that Theremin World Editor John Hoge will be performing on October 28th in the Shakespeare Theatre of New Jersey's fourth annual production, Something Wicked This Way Comes.
This evening of delightfully chilling readings from classic ghost and horror tales presented by our esteemed company of actors is a great way to kick off the Halloween week! Add John's haunting theremin music to the mix, and it's sure to be a scream!
Visit the Theatre's website for more information including how to purchase tickets.