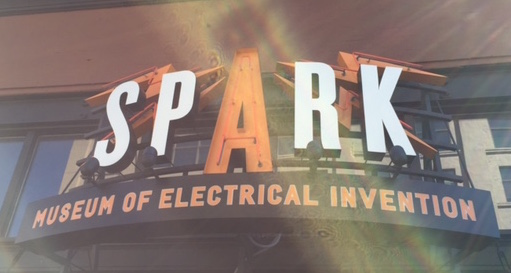 The Spark Museum of Electrical Invention in Bellingham, Washington is home to an outstanding collection of electronics history. My son and I stopped by this week during Spring Break to check out their exhibits.
The museum has an incredible collection of scientific instruments, antique radios, phonographs, televisions, microphones, batteries, motors, telegraphs, telephones, and other gadgets. An electronics history buff could literally spend days examining all the devices on display. Many of the items are actually for sale as well! They have an equally impressive overflow archive of items not on display, including LPs, old issues of electronics magazines, and other devices. Is it wrong that I want to live in this museum?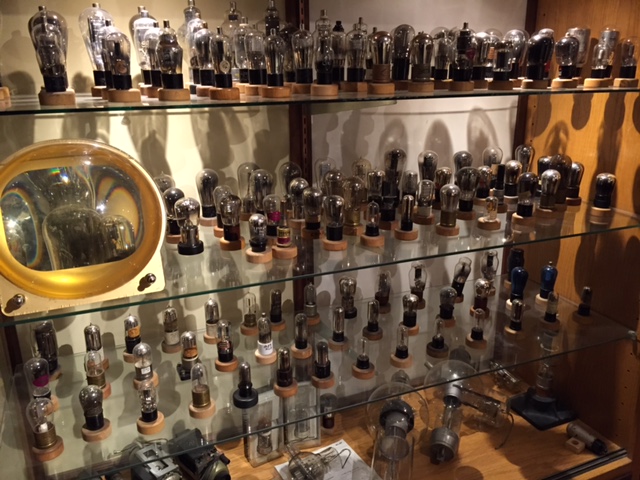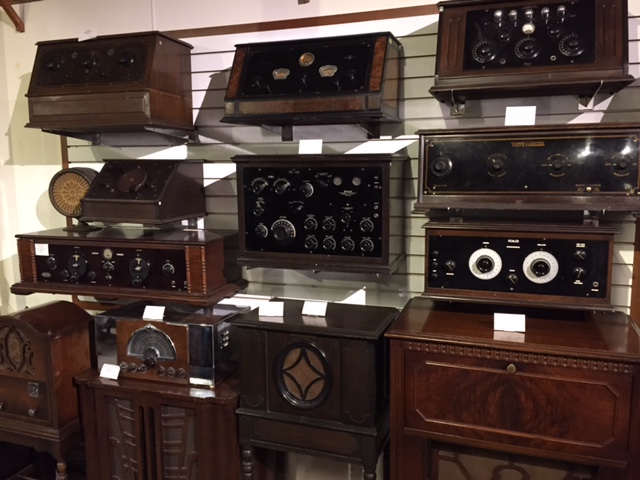 Of course, the highlight (and our main reason for visiting) was their theremin display. Spark has both a Signature Series Etherwave theremin and an original RCA theremin (#200085, via RCATheremin.com). The RCA is connected to a Model 106 speaker and is in working condition. Normally it's not turned on for the public, but the staff graciously accepted my request to try it out. It sounds beautiful, but I found the volume response to be a little too soft and the pitch antenna had a bit of latency. There was also a slight gurgle in the bass register. Still... what a treat to get to play a working RCA! A group of students was visiting the museum that day, so I also got to give a brief impromptu demonstration for some of them. Hopefully at least one will be inspired to try out the theremin themselves.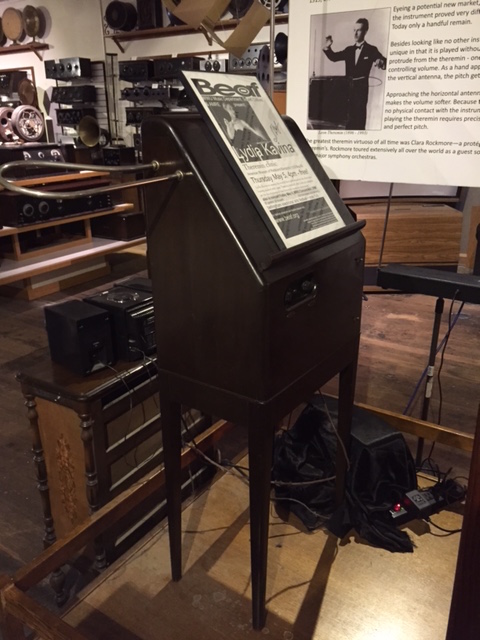 (Yes, I realize the volume antenna is upside down - we'll work on getting that fixed).
I'd like to give a special thanks to Operations Director Tana Granack and Co-Founder & Curator Jonathan Winter for their hospitality and for letting us try out the RCA theremin. They also let us sit in on a demonstration of their singing Tesla Coil "Elvis". Trust me, watching 400,000 volts of lighting belt out "Purple Haze" is something you simply must see to believe.
Learn more about the museum at SparkMuseum.org, and be sure to check it out if you're in the Seattle/Bellingham/Vancouver BC area! And while you're there, be sure to stop at Rocket Donuts across the street to hang with Gort!