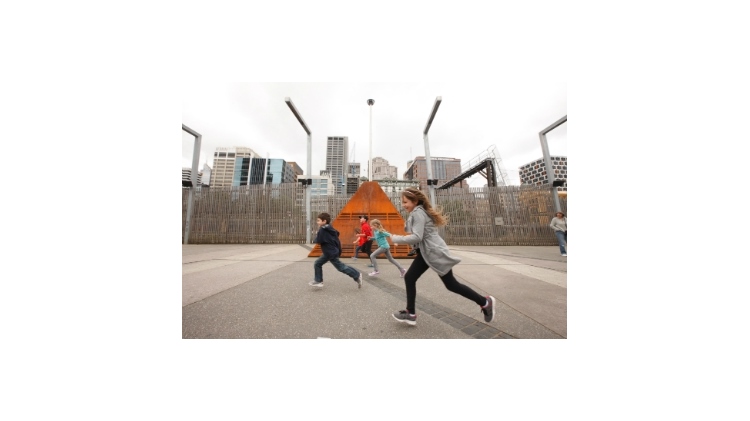 The Giant Theremin has returned to Melbourne, Australia as part of a Christmas 2015 celebration. 
The interactive sculpture by artist Robin Fox was first displayed in 2011-2012. According to the That's Melbourne, it was then moved to Tasmania. The sculpture stands over 7 meters tall and can be "played" by up to 8 people at once. It's not a true theremin with heterodyning oscillators to be clear, but it does help introduce the idea of motion-controlled music to the masses.
The display will run through the end of January, 2016 so catch it while you can!