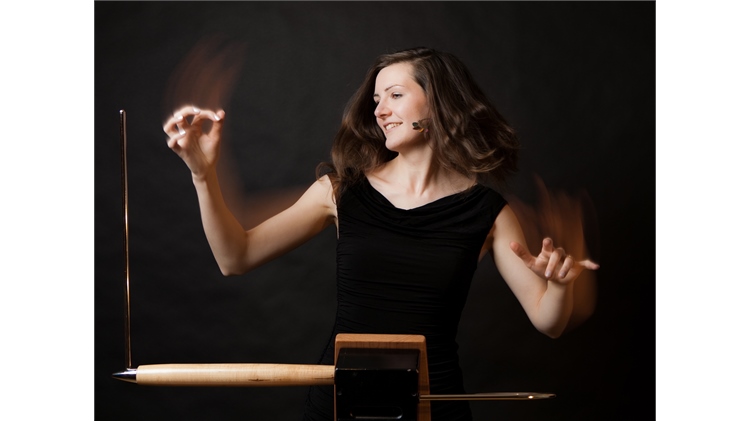 The Boston Modern Orchestra Project's 2019-2020 season will open on Friday October 4th with "The Roaring Twenties", a concert that connects the theremin's past and future with two historic works. World renowned virtuoso Carolina Eyck will perform both the first concerto written for the theremin, Joseph Schillinger's First Airphonic Suite, and the most recent, Dalit Warshaw's Sirens: A Concerto for Theremin and Orchestra.
Not only does this concert contain these two historic works, it also brings together two people who are both connected to the instrument's history and are making significant contributions to its growth as a concert instrument. Composer Dalit Warshaw is an accomplished thereminist who studied with Clara Rockmore. Dalit has dedicated Sirens in memoriam to her former mentor. Carolina Eyck is one of the most prominent and prolific theremin virtuosos performing today. She herself was taught by a theremin legend Lydia Kavina.
In addition to this performance, BMOP plans to record these two historic works for release on BMOP/sound. While BMOP has been a significant proponent of the theremin, and this will be a historic addition to the BMOP/sound catalog. BMOP has launched a Kickstarter campaign to help fund the recording session.
For more information on the BMOP season and "The Roaring Twenties", please visit BMOP's website.