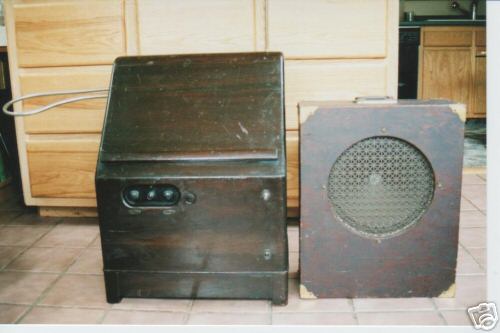 RCA Theremin #200051 is listed again on eBay. The bids are around $1500 (US) as of this posting.
This theremin was originally listed on June 18th but failed to sell (even with a top bid of $6743) because the reserve wasn't met. This time around, the seller elected not to issue a reserve price.
Before bidding, note these interesting differences between the last auction attempt and this one:
The previous auction's seller was "2005serenah", and this one is "golverrau", both with 0 previous eBay sales
The previous auction location was Indiana (USA), and this one is listed in London (UK)
Previous was a 7 day listing, current is a 3 day listing
Being the skeptic that I am, I smell a rat... Bid with caution if you bid.