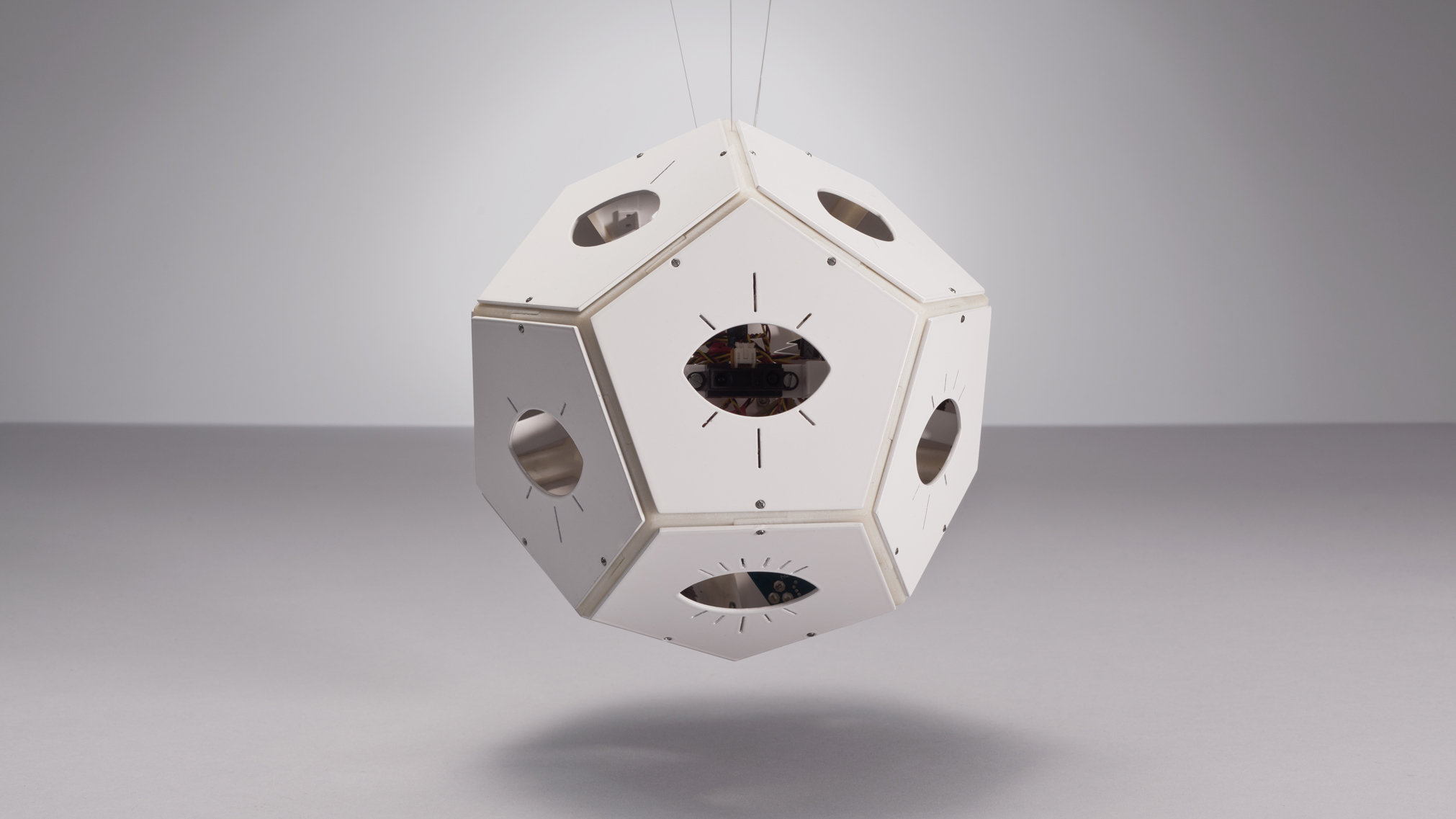 Remember the Dodecaudion IR-based gestural controller we mentioned a while back? If you fancy optical theremin sorts of things, you'll be pleased to know they're available for sale now at Hedoco.com for a mere $1,615 USD. But don't worry, the first 100 sold will quality for a 10% discount.
At the heart of the 12-sided Dodecaudion is an Arduino controller. Open-source software will allow music hackers to decide exactly what they want to do with the controller. For example, Hedoco, apparently not satisfied with simply interfacing with music instruments, has big plans for the Dodecaudion:
In the future, we are going to experiment with Dodecaudion's platform software, so that it could really control daily chores, for example in the integrated house management system. We believe the device will soon be calling the tune.
I, for one, welcome our new Arduino-based overlords.
Want to learn more? Perhaps prepare for the coming Dodecapocalypse? Read Hedoco's press release for more information about the Dodecaudion.
Is this the future of gestural music? Leave your thoughts below.