We've covered theremin apps for iPhone/iPad and Android in the past, so a round-up of apps for Windows Phone devices is long overdue. Here are 5 gestural control apps available in the Window Phone Marketplace today. No theremin app will ever give you the true experience of playing a real theremin, but these can help satisfy your curiosity while you're saving up for the real thing.
Grantophone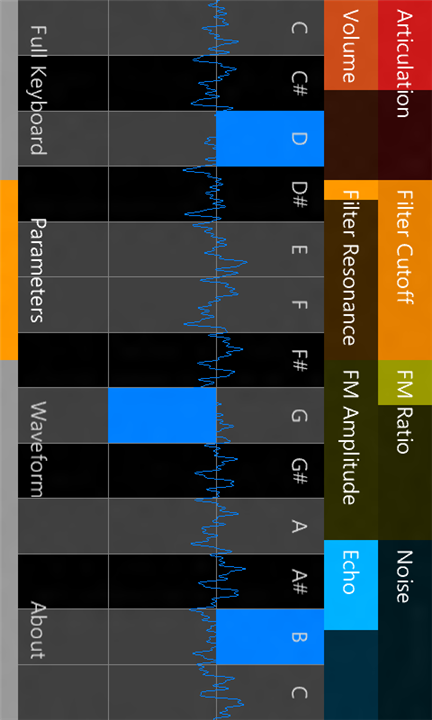 The Grantophone is a fun yet powerful musical instrument app. The keyboard layout fits the touchscreen very well, giving you a four octave range and allowing you to be very expressive with your performance. There are also many parameters that you can play around with and create all sorts of interesting sounds.
Theremin7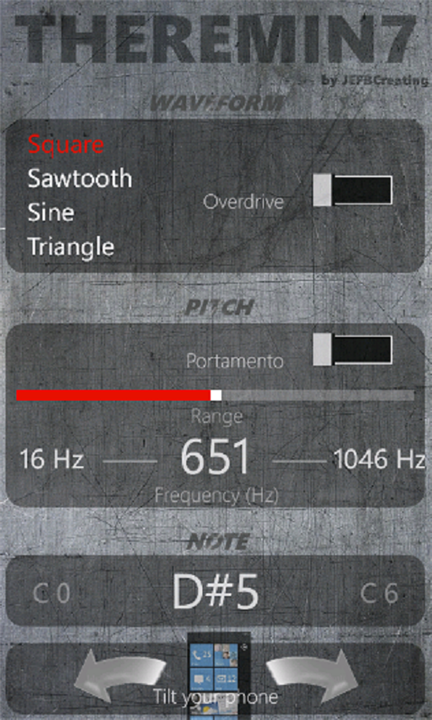 Theremin7 by JEFBCreating
is a virtual Theremin for your Windows Phone 7. You can choose between four waveforms in the 16Hz - 8500Hz range. For playing with the sound frequency, simply tilt your phone. For a linear sound, activate portamento. Have fun with your new generation musical instrument !
Pocket Bird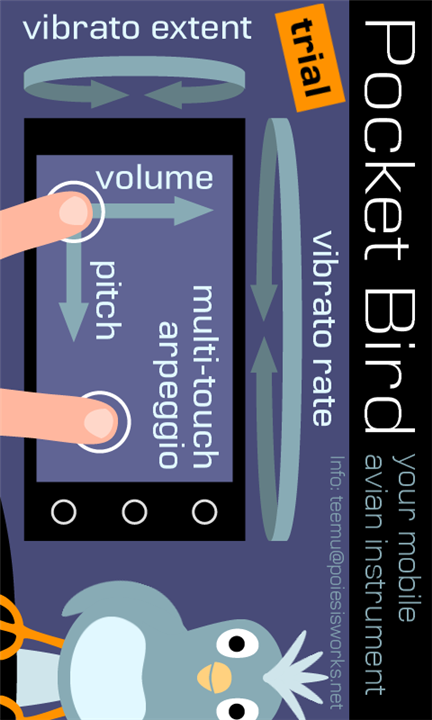 Ever listened to your local birds, wanting to sing back to them? Ever had the instant urge to produce birdy sounds to confuse your cat or amuse your friends? If so, Pocket Bird is your answer.
Accelerophone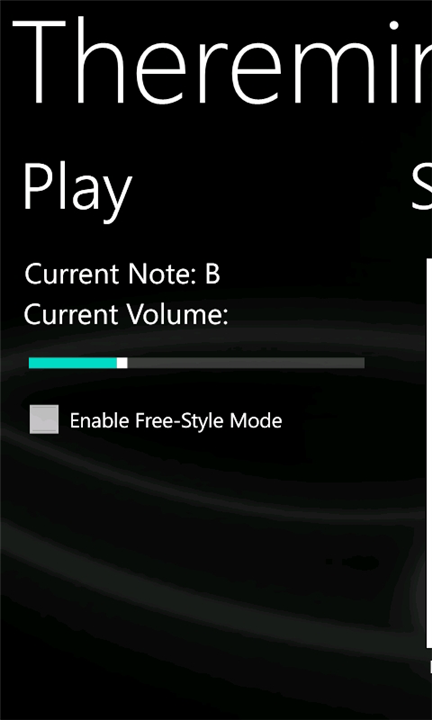 The accelerophone is the most innovative next-gen music instrument yet. It uses your phone's accelerometer and gyroscope as a way to explore music. The app contains three modes, the theremin mode, the percussion mode and the loop mode.
The theremin mode simulates the classic theremin using your phone's orientation sensors. The percussion mode simulates is the best way to produce simple drumb beats to go with the tunes you create in theremin mode. Last but not least, the loop mode is the one-of a kind DJ pad that uses your accelerometer like never before.
IngTheremin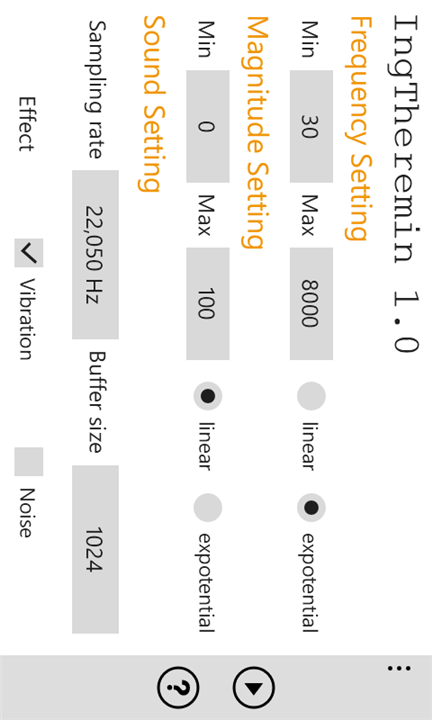 Here's another virtual Theremin app for Windows Phone 7. You use the touchscreen to play, with X-axis controlling frequency and Y-axis controlling volume. You can modify the range of frequency and magnitude and select fixed scales to play. It also features vibrato and noise effects for added fun.