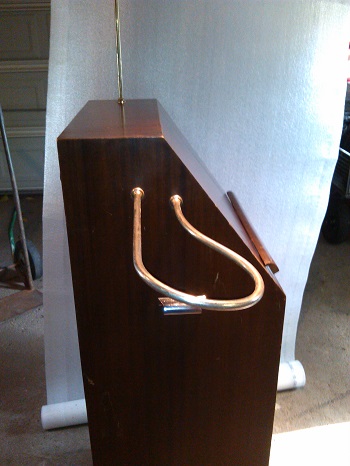 Folks, when it rains, it pours! Another vintage theremin is currently for sale on eBay
. As you might recall, RCA built theremins through both General Electric and Westinghouse. Of the 500 RCA Model AR-1264 theremins produced, 200 models were constructed by Westinghouse, and the theremin in this auction is apparently the very first one they built. Interestingly, RCA planned to sell 15,000-20,000 theremins, a plan that was thwarted by the great stock market crash.
For more details on the history of RCA theremin production, we highly recommend you read Albert Glinsky's book, Theremin: Ether Music and Espionage.
User bridgebee has posted a photo album showing more pictures of the theremin in our gallery.
As of the time of posting, only 8 hours remain in the auction. There are currently 0 bids, and the starting price is listed as $7500. Happy bidding!
Update: After receiving no bids, the theremin has been relisted
.